The Aspire Zelos is a mouth to lung vaping mod from Aspire with a Li-Po (lithium polymer) battery, capable of reaching up to 50W. If you are a beginner who is entering the vaping world and want to replace cigarettes, then this mod is a great option.
The Kit Content:
The Aspire Zelos comes with the following:
1* Nautilus 2 tank(Pre-installed a 0.7ohm coil) / 1* Extra drip tip / 1* Extra glass tube 1* Micro USB cable / 1* Zelos 50W mod / 1* 1.8ohm BVC coil / 8* O rings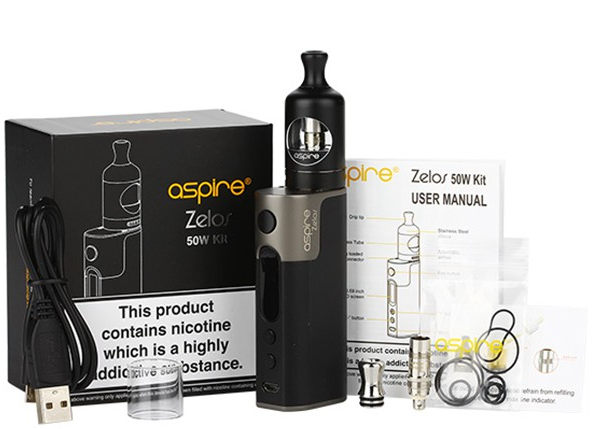 Design and Material:
Honestly, for box mod, it looks quite sleek and cool. It features a new ergonomic (fancy talk for fits your hand) design and comes in red, grey and black.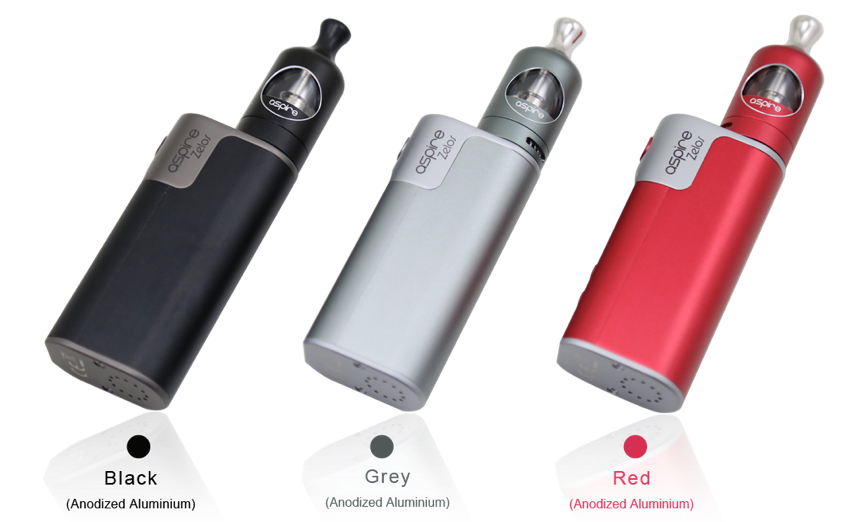 Size and Weight:
The Aspire Zelos is designed to fit into your hand and it really does feel good in your palm. The smoother edges make for a more natural feel, and compared to some other box mods, this fits into your pocket much easier. I prefer a sleeker design so, for me, this works. It's also incredibly light for a device of this type. In terms of size, shape and weight, this is one of my favorite devices.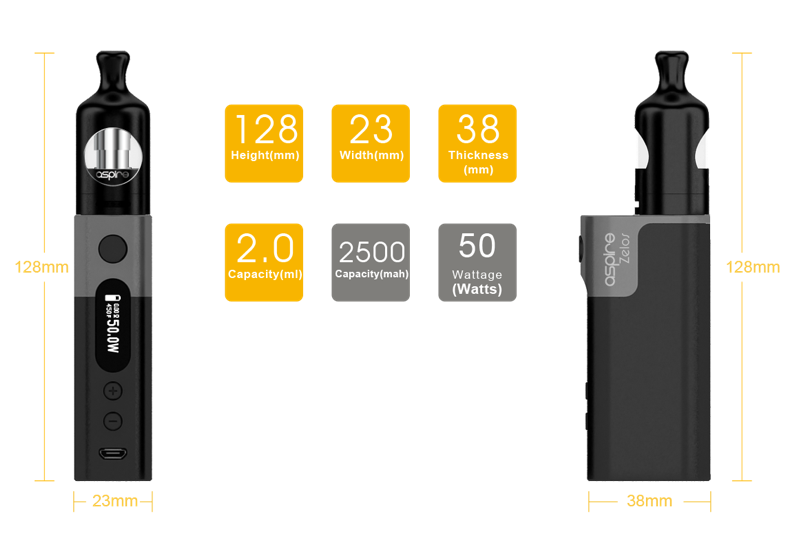 Battery, Power and Charging:
The Zelos has a built-in battery 2500 mah Lo-Pi battery. The voltage and wattage are variable and it can reach up to 50W. The charging is simple with the Zelos plugging straight into a USB port with a micro-USB charging cord. The battery life is relatively long, and it can lasts for the whole day if you are a moderate vaper.

The Zelos 50W also supports VV,VW, Bypass and TC modes to meet your different vaping requirements.  As a starter, you do not need this feature. All what you need is to set the wattage of the device according to the coil. You can find the best wattage for each coil mentioned on its face.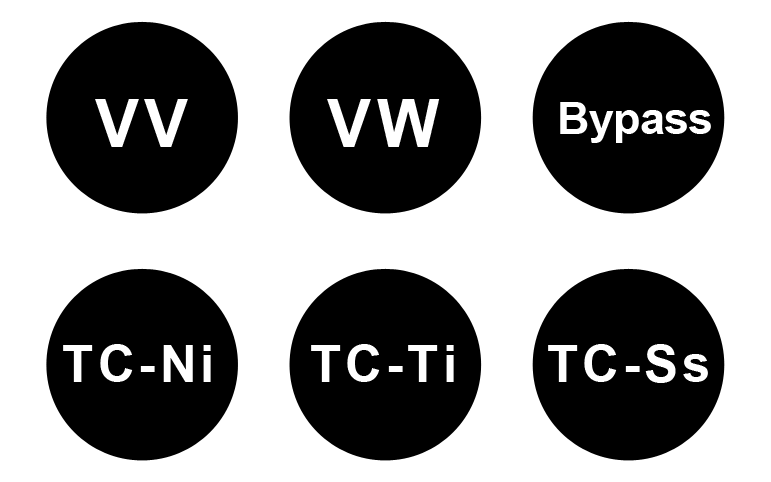 Tank:
The Zelos has a Nautilus2 MTL (mouth to lung) 2ml tank. For me, 2ml is a little small, but this is normal for MTL devices comparing to the DL devices which come with a capacity of 5ml. It does mean that heavier vapers will likely have to carry a spare bottle with them if they're out for a long day (or night).
The tank can be refilled from the top which makes it much quicker and easier to refill and significantly easier to clean. Unlike some top refill devices, there's no spit back. It also has interchangeable mouth-pieces, one metal, one plastic. So whichever you prefer, you're covered.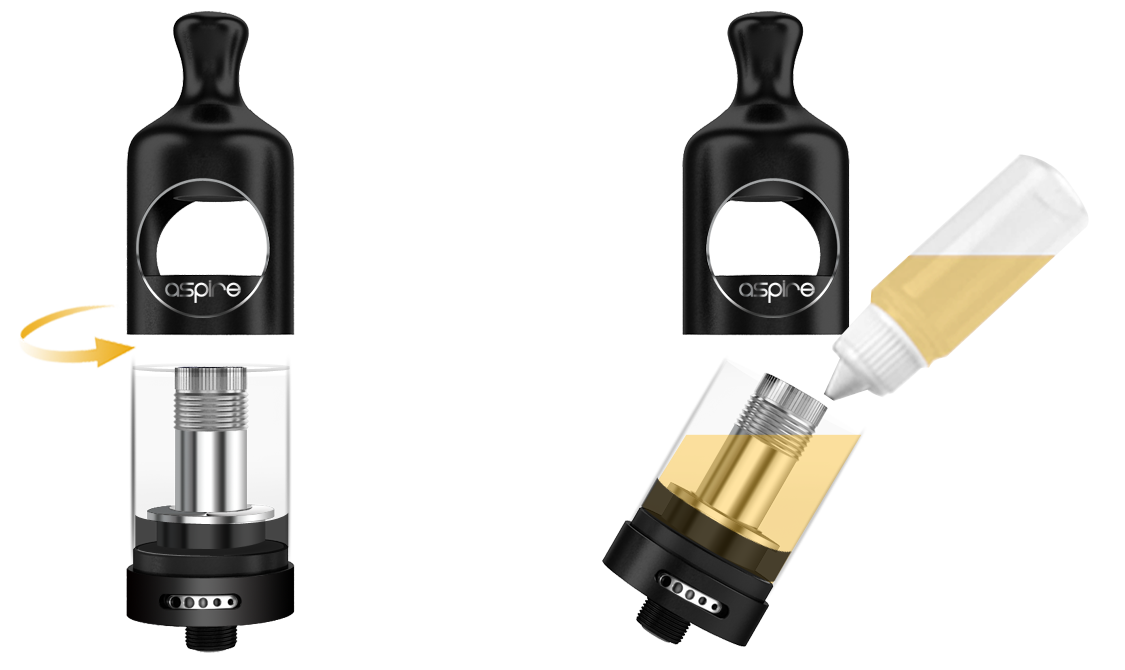 Note: It is worth mentioning, in case you want to vape both the MTL and DL ways, you can have another DL tank on this mod. instead of buying another mod for your DL vaping. Make sure to buy a DL tank coil which performs best between 40-50W.
Coil:
The Zelos come with their famous pre-installed a 0.7ohm coil, and a 1.8ohm BVC coil that it can be changed too. The coils are completely changeable, allowing you to totally change the intensity of the flavour. I like the coils it comes with, and the fact that there are more is great. In general, the Aspire MTL coils proved to be great coils in terms of taste of flavours and vaping experience.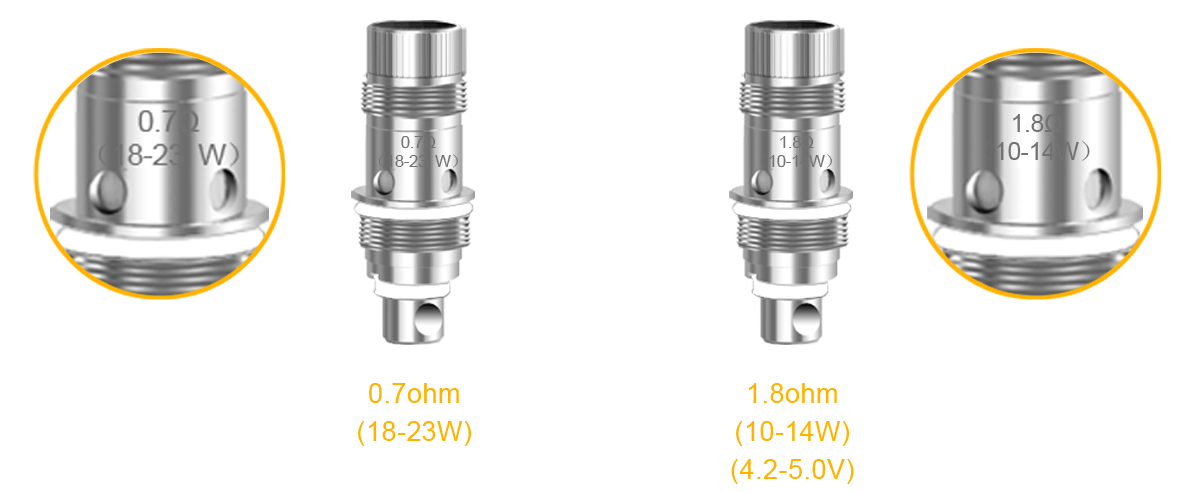 Airflow System:
The Zelos has a pinhole airflow system meaning the airflow can be opened or restricted according to your preference. This is always a cool little feature and can really change the dilution of the flavour and amount of air and clouds. The Zelos doesn't offer the most dramatic change in airflow, but the difference in flavour is certainly noticeable.
Usability and Coil Installation:
For a box mod, this really is quite simple to use. To change the coil, you need to remove the glass from the tank in order to get to it. It's kept in place by a large rubber wheel which makes it pretty difficult to get off. This is irritating but it certainly beats having your tank leak. Take the ups with the downs.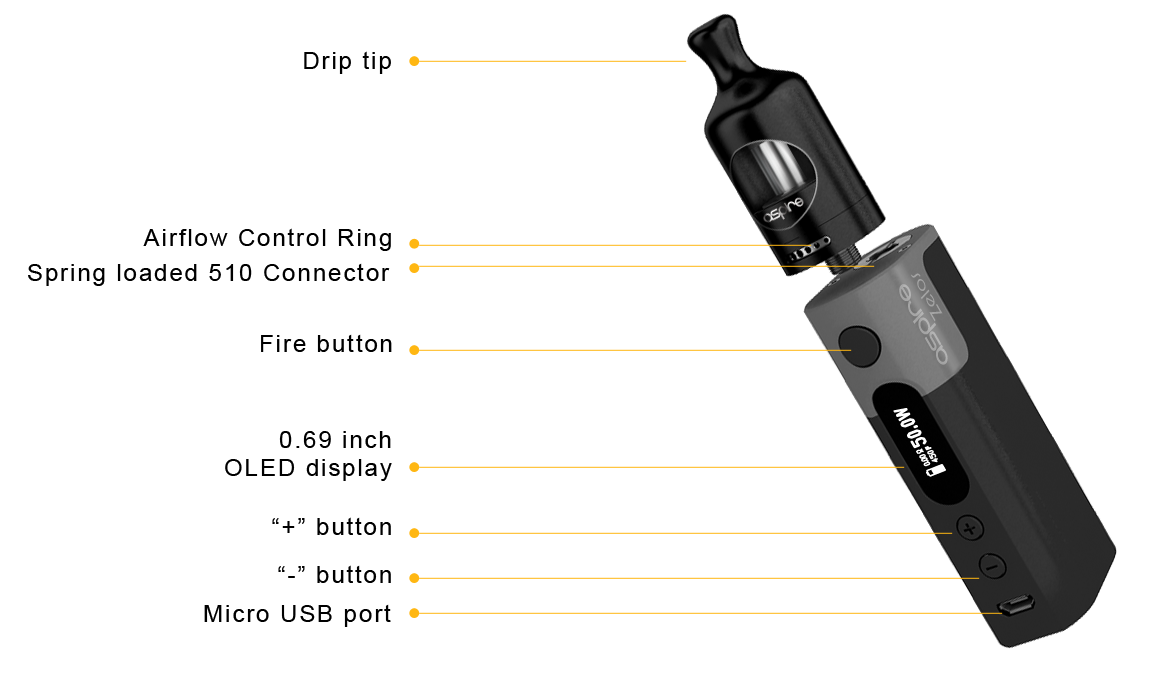 Isolation:
The isolation is good. No heat detected anywhere it shouldn't be.
Software:
The software is very simple, which is good for beginners. I like the fact that the screen flips, the battery indicator, and that you can change the wattage of the device, so you have all that you need.
The display screen shows your ohms, voltage and wattage, and it flips depending on which way up you're holding it which is a pretty thoughtful inclusion. The wattage changes in increments of 0.1, which might not be conveneint, but holding down a button makes it go much quicker. Sometimes, so quickly that it's near impossible to get the number you're aiming for. Which is also annoying. The buttons sometimes are not quickly responsive and may need to be hit a couple of times before working.
Also one of the options that is missing here is the automatic adjustment of the wattage power when you change a new tank or coil.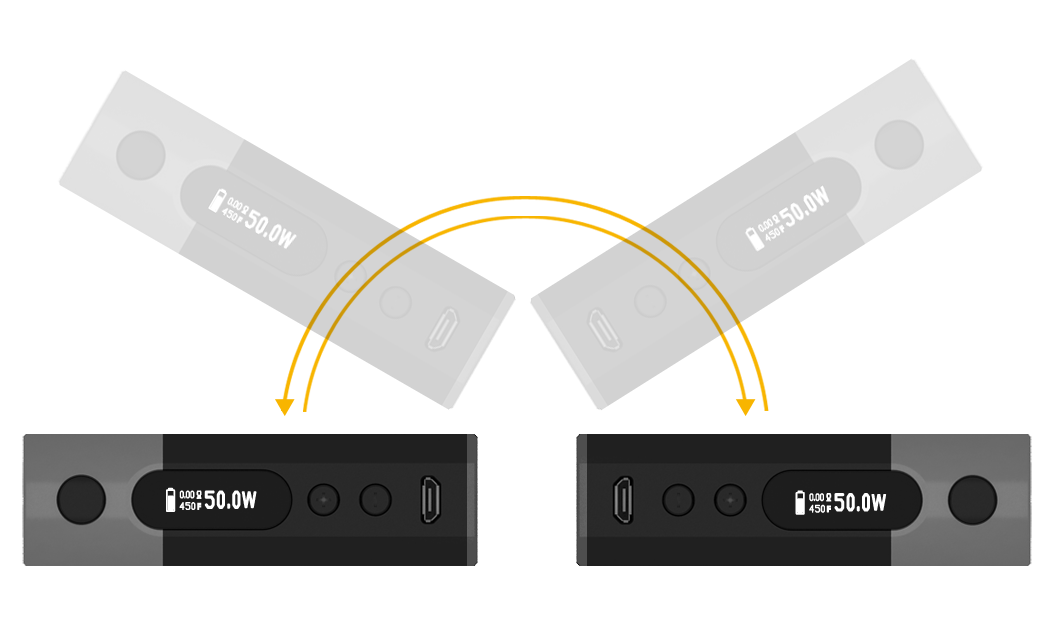 Below picture shows how to change the VV,VW, Bypass and TC modes to meet your different vaping requirements.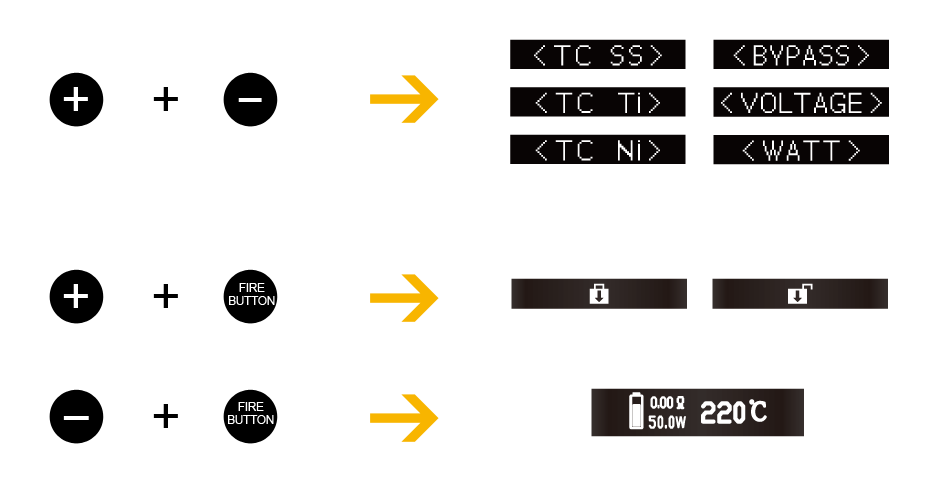 Price:
Pretty average. It doesn't feel like a rip-off but it's certainly not an amazing price. Once you start trying to customise it, for example, to change the tank, that's when it gets expensive.
Note: This a non-sponsored review, and it is my own personal opinion and experience with the Aspire Zelos Kit.
Share with us in the comment your opinion and experience with the Aspire Zelos Kit.
Similar Posts:
Aspire Zelos Kit
The Aspire Zelos is a really good starter mod for smokers who are quitting cigarettes. There are a lot of things I like about it, but as it's a MTL mod. If you're a real cloud-chaser, and looking for high power mod and extreme DL vaping experience, it's going to be disappointing. Yet, it is a great mod for moderate DL vaping experience. For the price, I like that it comes with 2 changeable coils. I really am a big fan of the design. The matte and metallic colour options look cool and the ergonomic design just makes it feel nice to hold. If you're looking for a beginner MTL mod, go for this.
PROS
CONS
Setting Display
Needs To Offer More Colors
Non-existence of automatic power adjustment